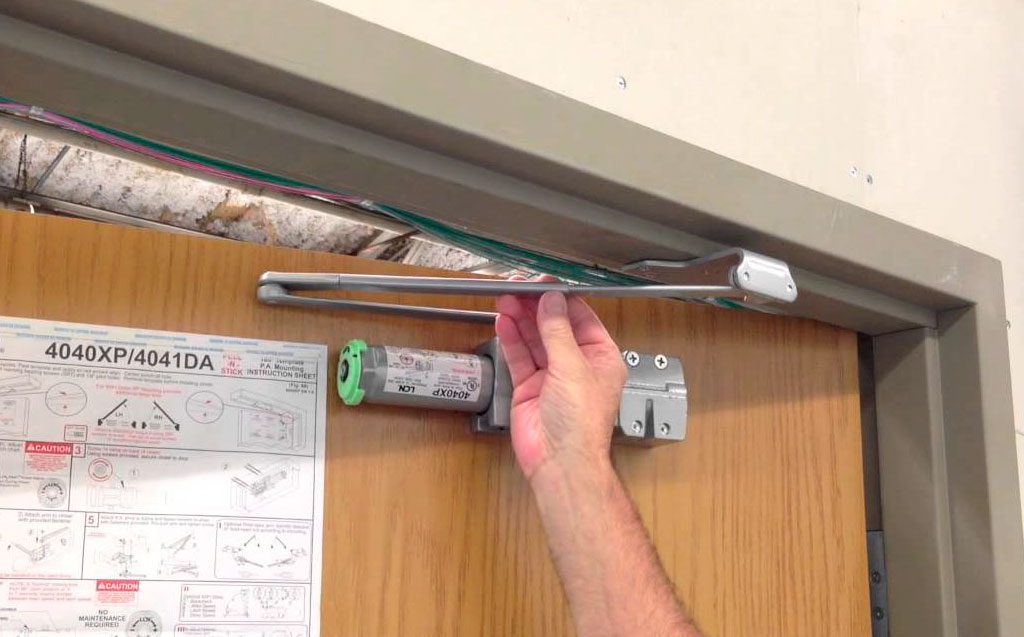 Cofesa, offers fire door repair and replacement long-lasting solutions, with quick and high quality services, we always focus on the unique needs of our customers and ensure to satisfy all of them.
Fire Door Replacement
As a result of CMS/TJC and other surveyors, rated door replacements have become a common occurrence at health care facilities. Cofesa ensures customers replacements for any door at any given time. With quick and high quality services we avoid costly mistakes and delays. We offer all swinging type fire doors including wood, steel, plastic, and laminate. Additionally, custom-crafted doors are available for any job in order to fit your necessities. Within our process we include door evaluation and determine the hardware, rating, size, and finish for your door. After installation we can provide CMS/TJC Compliant Reporting.  All of our services and hardware comply with NFPA 80, UL Certification, and AHJ.
Let Cofesa get you into compliance fully and quickly.
Fire Door Repairs
For repairs all it takes is a quick call and we are on our way for inspection. With an inspection we identify any problems with the door and provide a long-lasting solution. We begin repair work as soon as possible in order to keep everything flowing, and a broken door is simply a minor issue with an effective and quick fix.
Cofesa Technicians are trained to repair door deficiencies first; not replace items unless necessary for compliance to NFPA 80. Our experienced and trained door repair professionals will ensure a smooth and reliable operation of doors, no matter what kind or how old they may be. We have the expertise in effectively installing and repairing exterior and interior doors and only recommend the best and most affordable in services and solutions to you. We use Hilti and other products to repair deficiencies, and keep you prepared for any given moment. All of our services and hardware comply with NFPA 80, UL Certification, and AHJ.
Fire door repair and replacement