Fire door inspection NFPA 80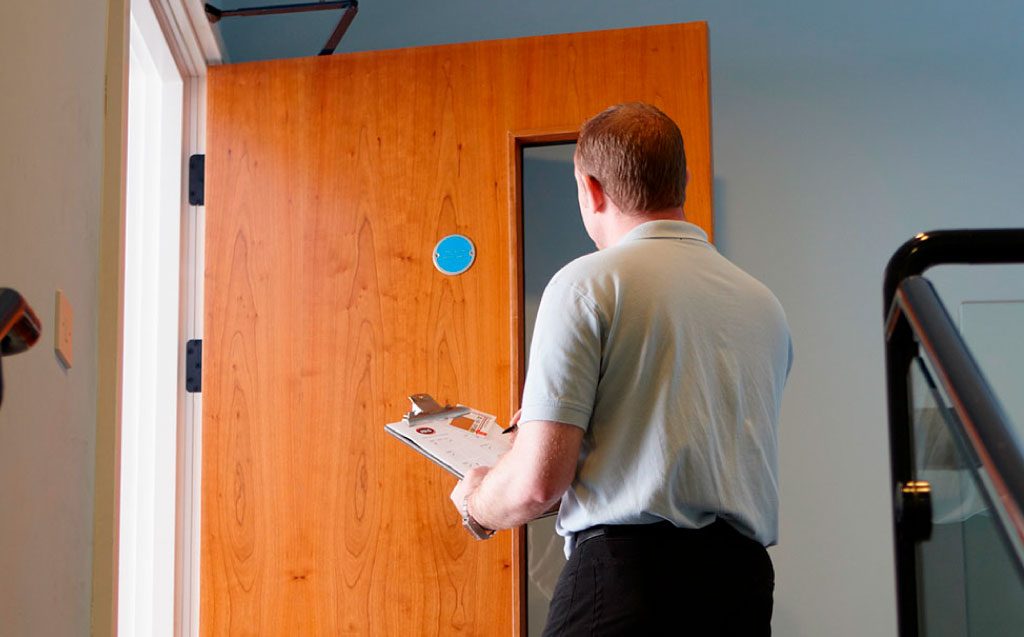 This standard regulates the installation and maintenance of assemblies and devices used to protect openings in walls, floors, and ceilings against the spread of fire and smoke within, into, or out of buildings.
As inspections are required annually and Authority Having Jurisdiction (AHJ) may ask for Fire Door Assembly Inspection reports during annual fire safety inspections or in advance of issuing certificates of occupancy for new buildings, it is important that you have a certified company for inspections. COFESA can provide annual inspections in accordance with the NFPA requirements adopted by state and local building codes. Our trained inspectors focus on having a successful yet easy inspection process. We are available for all fire egress and inspection needs. As members of NFPA and DHI we require our employees to constantly train in NFPA requirements to be able to provide accurate and reliable services for any inspection. We work hard to ensure that all of your facilities comply with NFPA 80 and NFPA 101 requirements, so that you can rest assured that you will have minimal inconveniences during AHCA and Joint Commission Inspections. 
Fire door inspection NFPA 80